Women's night march on the 8 of March It is an Istanbul event that from year to year gains in cheerfulness and fantasy and determination, with an incredible impertinent ability to screw up and make fun of taboos and rules.
Hundreds of women come together every 8 of March in front of the French Cultural Center, in Istiklâl avenue . This year was the 17th Feminist Night March on the occasion of International Women's Day.
They were planning to march along the İstiklal Avenue in Taksim, as they have done for 16 times before. However, they were faced with the barricades put up by the police as of noon hours. Despite the prevention of the police, a huge crowd gathered in front of the French Cultural Center. There were so many women that they spilled over to the Taksim Square.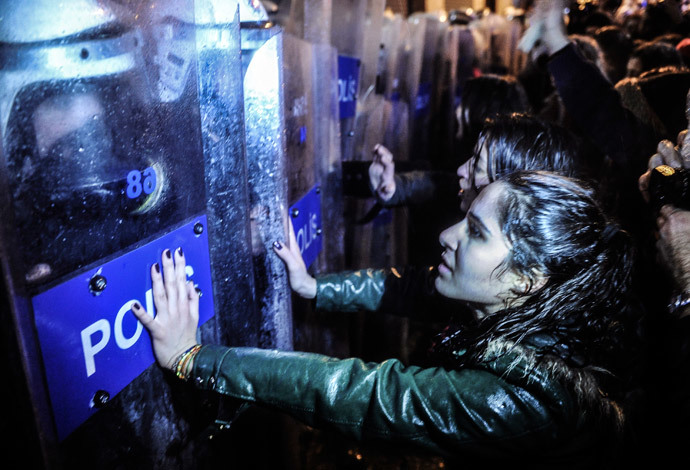 Unable to stop the women with barricades, the police attacked the protests with pepper gas. Women continued protesting in the side streets.
In a statement for the press, the ban on March 8 has been denounced. This is a manifestation which suprises with its
The full text of the statement of March 8, 2019 is as follows:
"March 8th Cannot Be Banned! Because March 8th is International Women's Day. Because March 8th is the day we as women across the world fill the streets and squares of our towns as thousands, tens of thousands and even millions, stopping life and raising our voices for our rights and freedom.
"(…) This year we are facing an attempt to ban our Feminist Night March, which we have held with great enthusiasm and without interruption each 8th of March in Istanbul since 2003, that is for the past 16 years. Nothing ever stopped us before: we marched the year a bomb exploded on İstiklal Avenue, our marching route, when the street was riddled with pits due to ongoing construction work, and under State of Emergency conditions.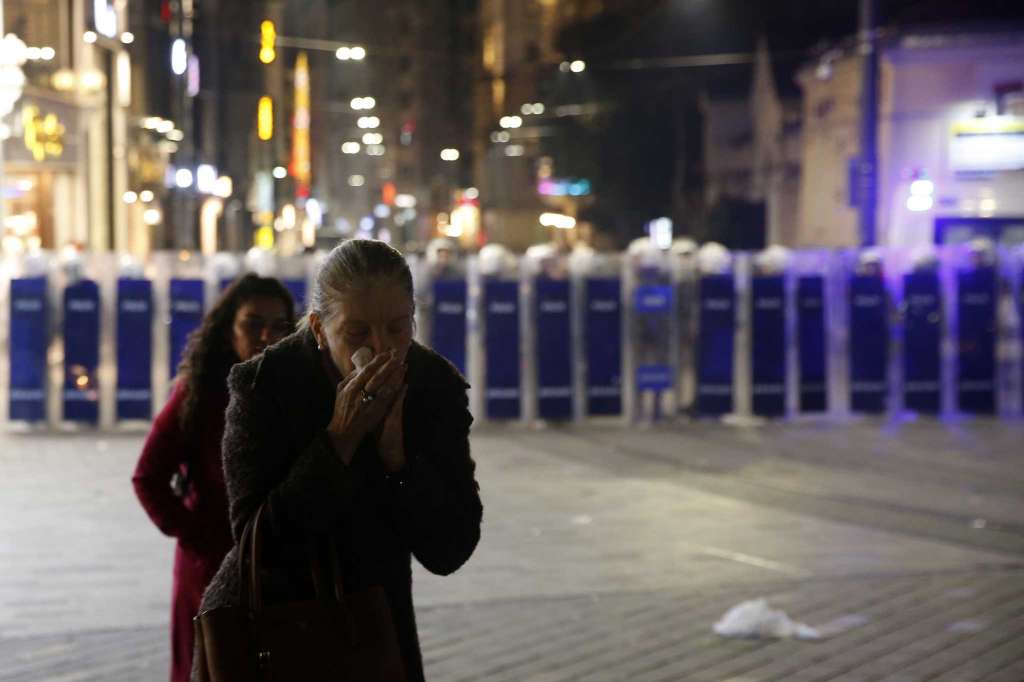 "In fact, as the years passed by, this march started by not more than a hundred women reached 40 thousand, with our feminist revolt overflowing the bounds of the streets we march on.
"In our currently 'silenced' country, as we are forced to deal with the consequences of a crisis that is not of our making, where all institutions including the judiciary have been reduced to empty shells, where it is increasingly impossible to speak of the presence of a democracy, the desire is that women too not defend their lives.
"We are suffering serious backlash against our rights, attempts to silence our demand for equality and are being preached submissiveness in the face of all of this. While being subjected to violence of various kinds on a daily basis, we are now told to sit at home on March 8th International Women's Day!
"We wonder: whose is this state that regards the rights of women, who are half of this society, with contempt and seeks to suppress them?
Thousands marched on Women's Day in Istanbul against all day blockage.
"We call upon all women to paint İstiklal Avenue purple with our presence on the night of March 8th, and come together to find strength in our numbers!"
Source: BIANET http://bianet.org/english/women/206265-march-8-cannot-be-banned
Share the post « 17TH FEMINIST NIGHT MARCH IN ISTANBUL »